TritonWear for Teams
To be effective, coaches need clarity in all areas of athlete development.
TritonWear provides this, as well as insights, so you can tailor athlete training.
Whether you are coaching a single squad or overseeing an entire nation.
TritonWear has a solution to help you build a more successful team.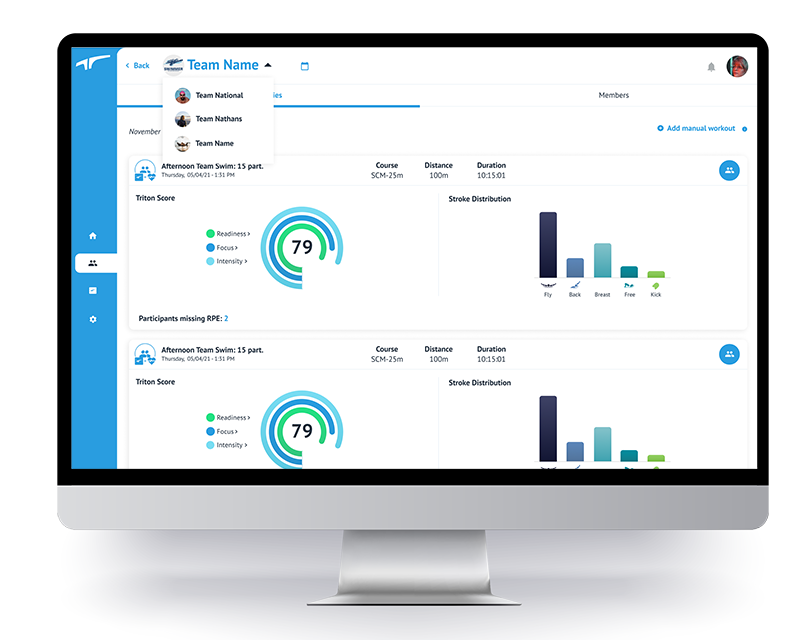 Team Activities Feed
We create a workout card for every workout. From individual out-of-water activities to a group-wide in-pool practice.
Each card conveys the details you need at a glance, so you can see which athletes to focus on first.
Live Training View
Project your tablet to a larger screen on deck, for a deeper more engaging practice. Put down your stopwatch and focus on your swimmers.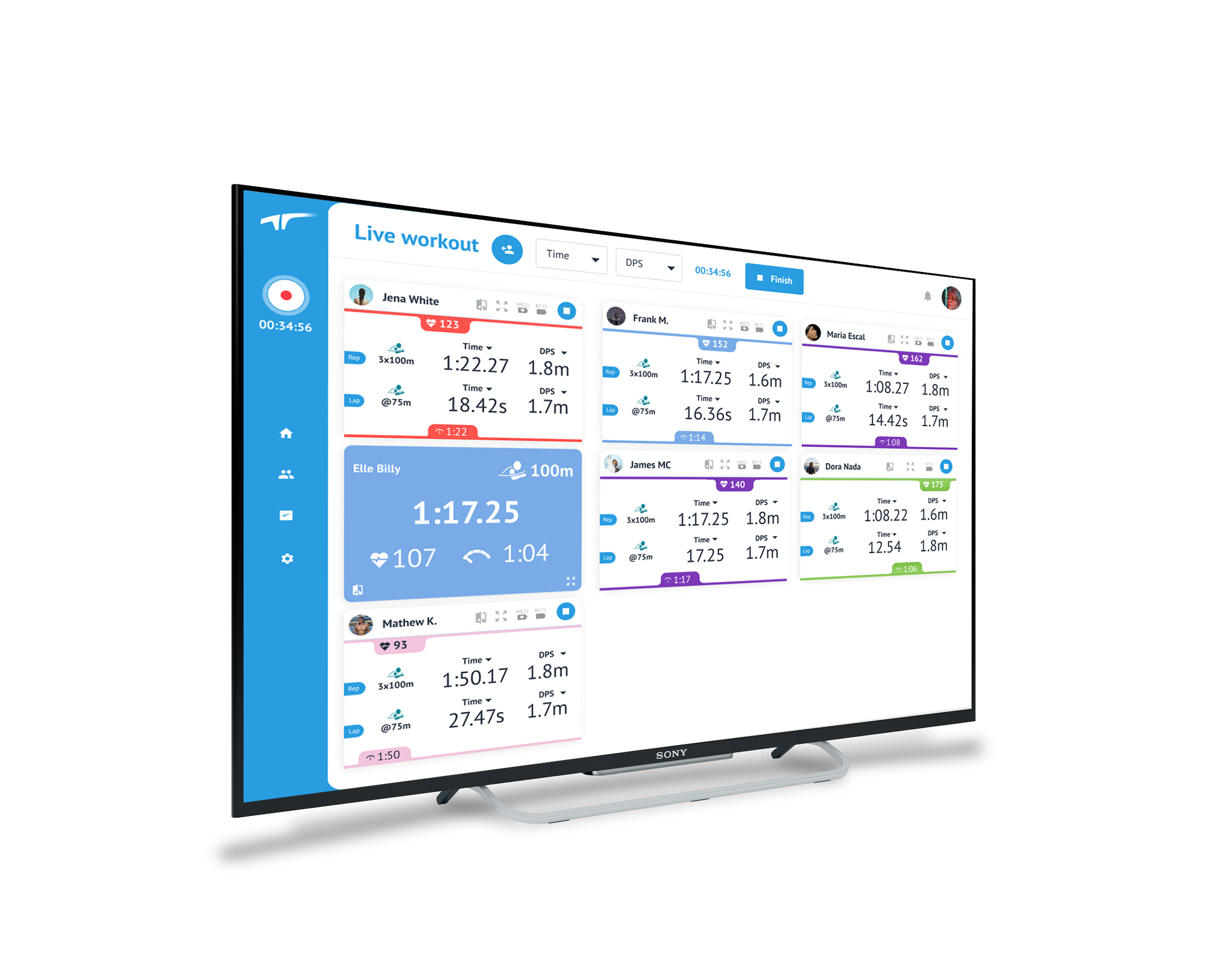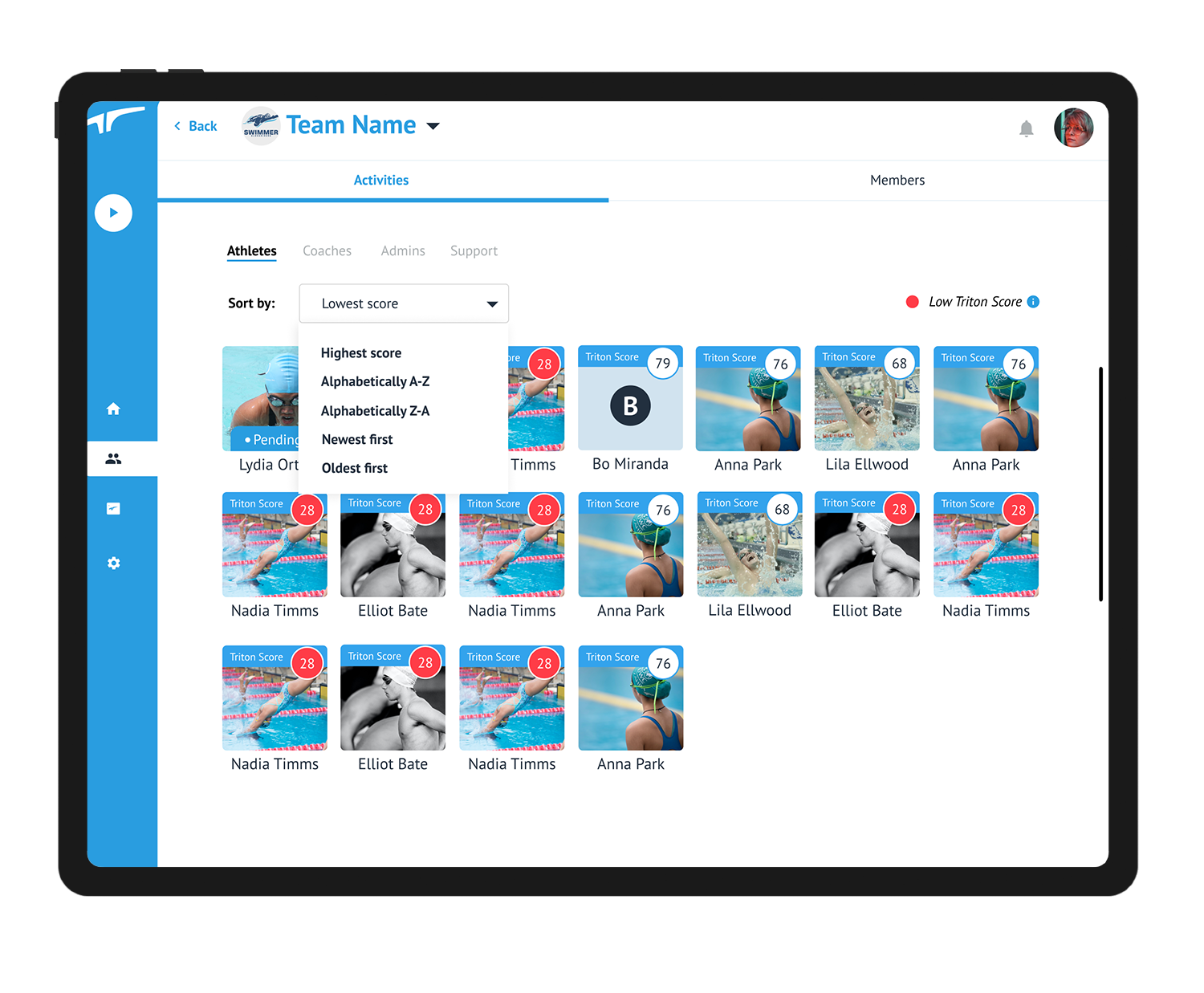 Consolidated Athlete View
Looking for a high-level understanding of how your team is doing? Your Athlete View shows you everyone's current Triton Score, and how the team is performing as a whole.
Team Structures
Create teams within teams as subdivisions, to reflect the structures of federations, clubs, schools or universities.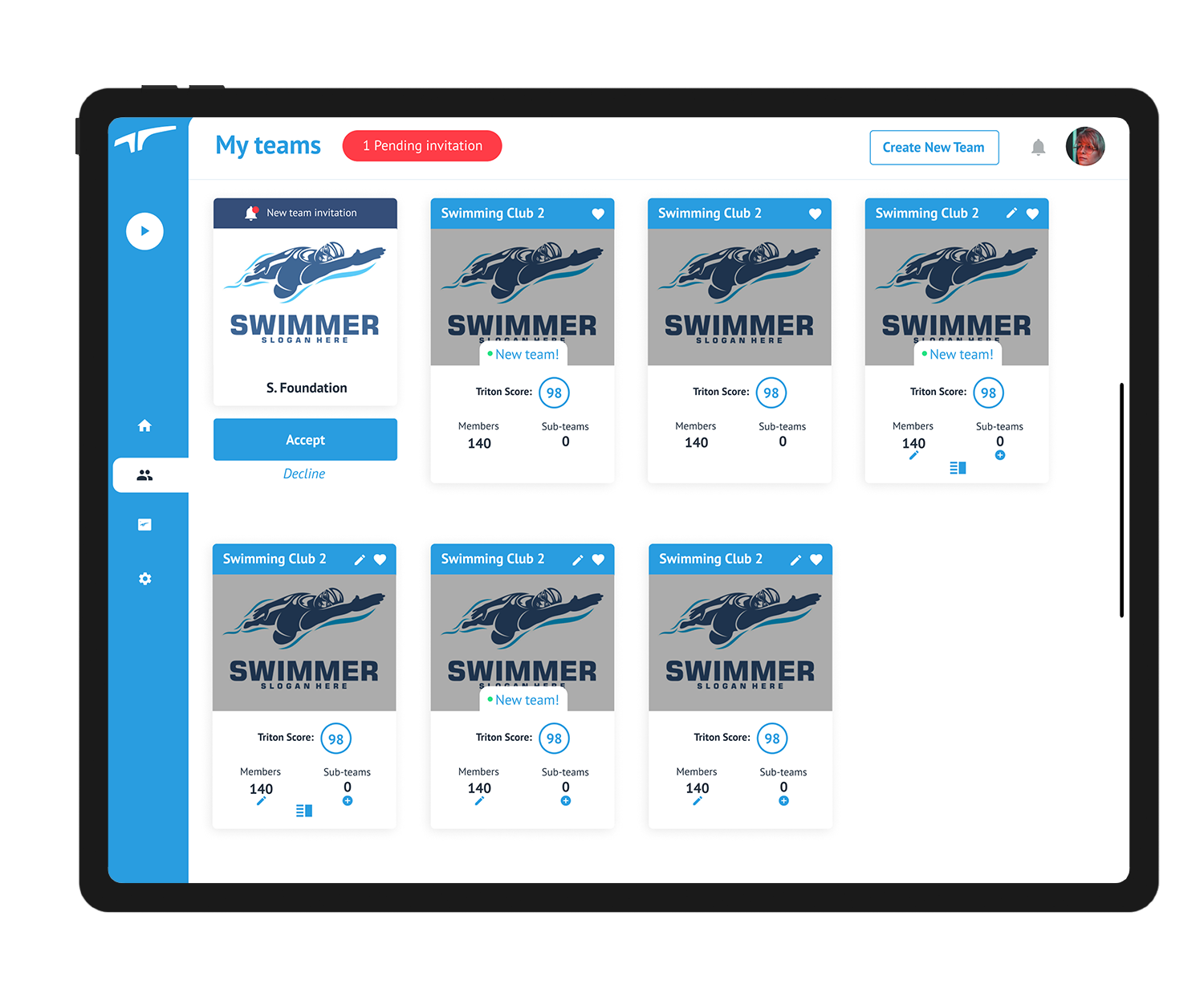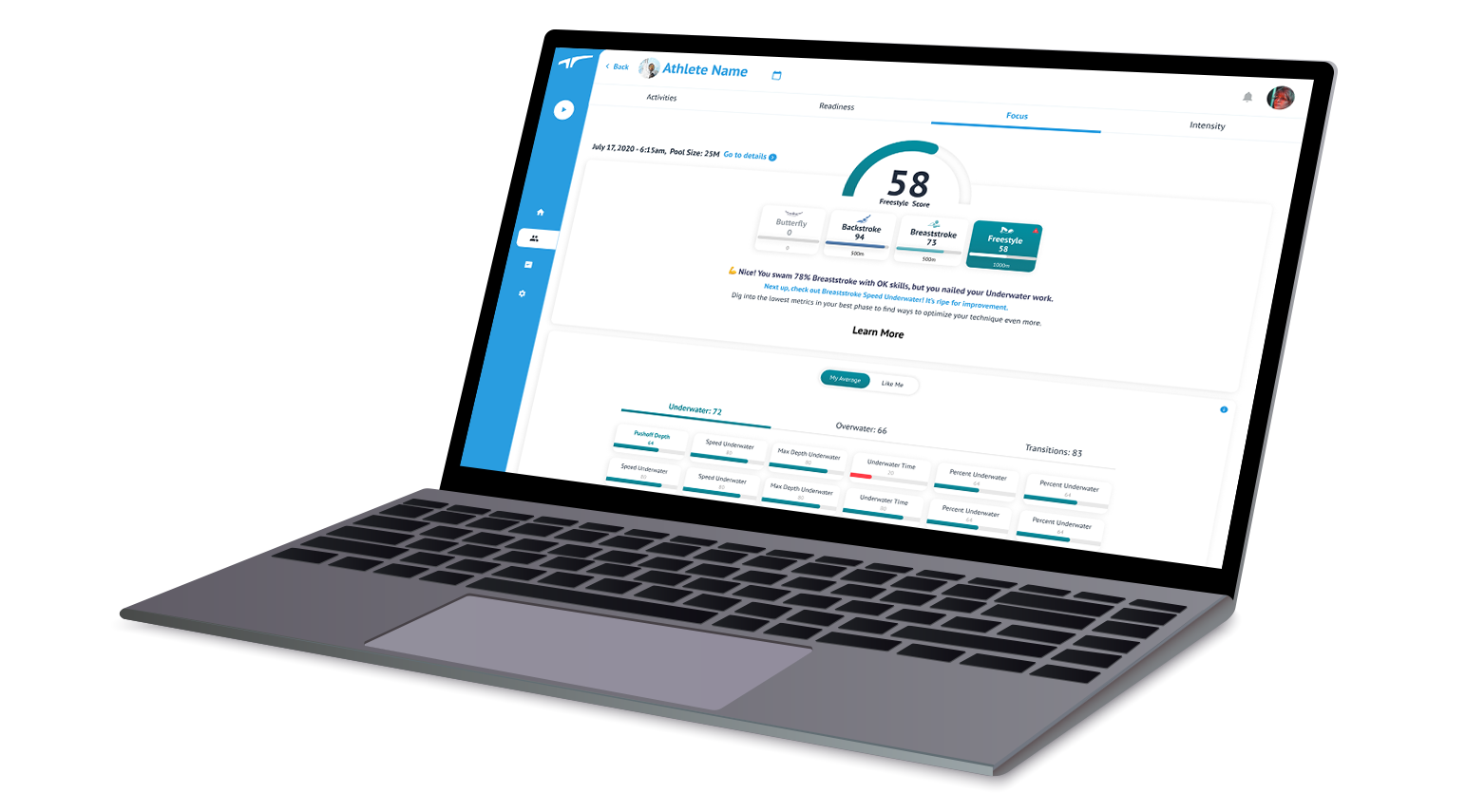 Training Recommendations
Teach athletes more, in less time, with recommendations you can both access. Chat about healthy training habits and how to improve their skills. All with data to back up your observations.
If you're not embracing technology, you risk getting left behind.
Join dozens of Federations, hundreds of teams, and thousands of athletes just like yours.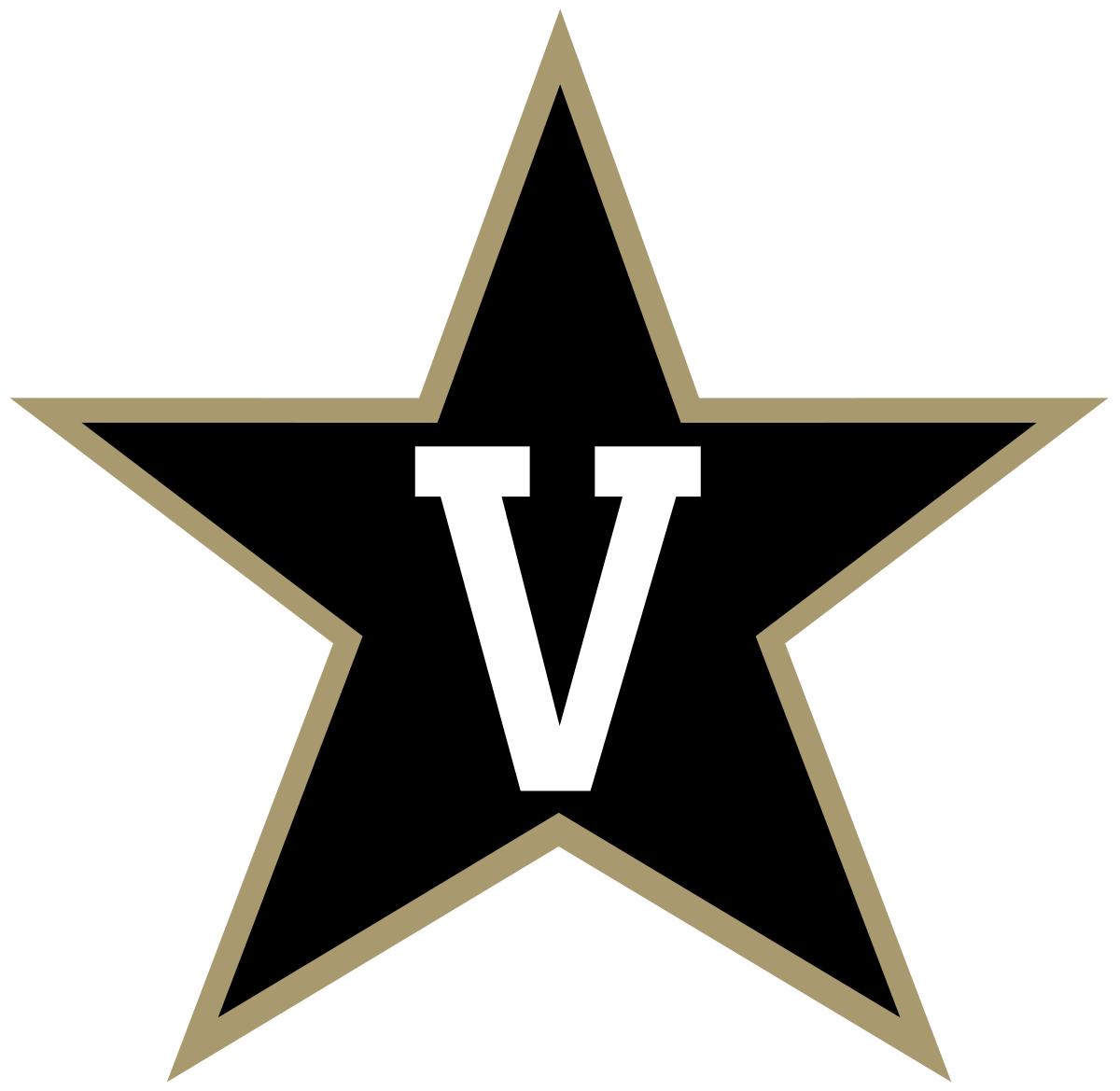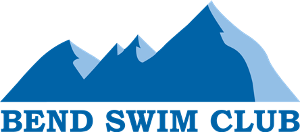 Streamlined Team Management
It's easier than ever to manage your team, from a single squad up to an entire nation.
You can recruit and track activity across all levels with ease, set your team defaults, and even structure remote training programs.
Untapped Recruiting Potential
Recruiters are now able to engage with athletes on a much deeper level. Tracking progress without interfering in regular training.
Gain access to athlete data by creating a team with them, or receiving an invite to join their team.
Structured Remote Training
Even if swimmers are away at camps, on holidays, or on the road competing, they can track their own training.
You'll have access to all this data the moment the workout ends, from anywhere in the world.
Nested Team Layers
Whether your team has a single group, or you're tracking every layer across a nation. View each layer of your team, and drill down as far as you'd like.
See each athlete's Triton Scores, and team summary stats, as you explore your groups.
Default Team Selection
While you may be tracking several teams, there is likely one that is your primary focus. Select which team you want to see when you log in every time.
You can still explore all your teams any time you'd like. Simply visit your Teams page at any time.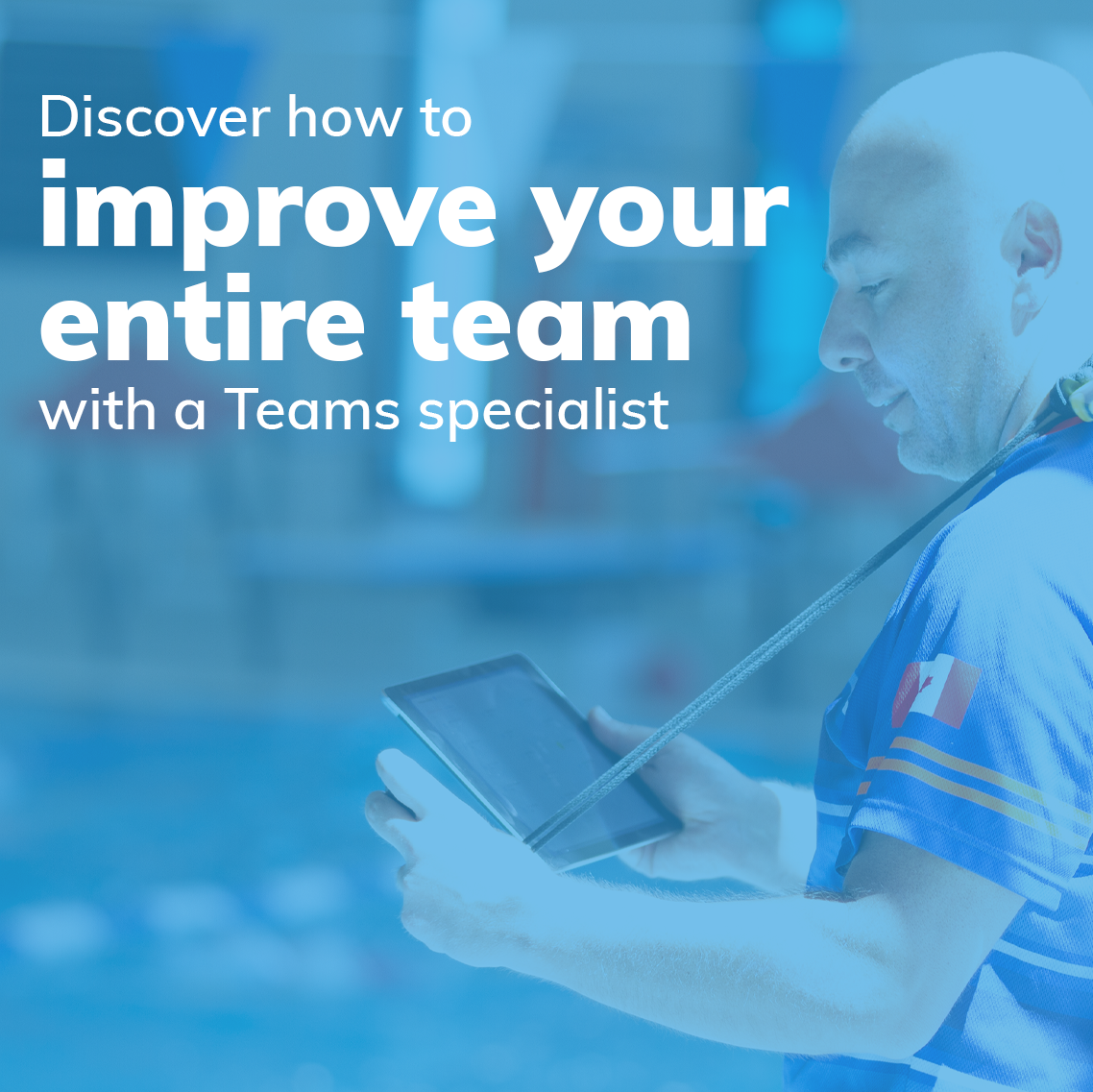 Talk to a Teams specialist
about your team's unique needs.