The Scoop on Load Monitoring
Most athletes train with a 20-30% risk of injury. With effective Load Monitoring, this risk goes down below 5%.

Download the FREE Guide to Load Monitoring today!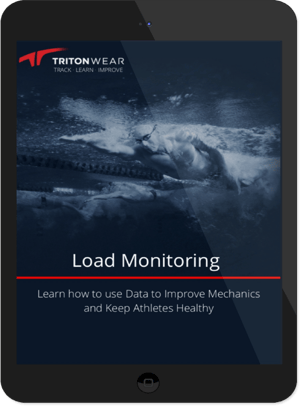 What is Load Monitoring?
Optimized Quantity of Training
By monitoring training programs according to the "dosage" of exercise the athlete actually sustained, coaches can ensure the athlete is not over-training or under-training.

Coaches can better plan workouts and practice intensities to improve athlete performance and reduce risk of injury.
Accurate, Automated, Load Monitoring
Research shows, athletes who maintain an Acute to Chronic Workload Ratio (ACWR) between 80%-150% will keep their likelihood of injury below 5%.

TritonWear automates Load Monitoring and alerts you of over or under training