3 reasons to track training load:
First, managing training in isolation can be very daunting. From prescribing the right workouts remotely, to ensuring those workouts are being executed properly.
Second, when an athlete goes from high training loads to suddenly very little or none, the risk of injury and illness actually increases as the body loses the protective effects of training - so it is important to not go fully stop!
Finally, when training facilities do re-open, athletes will want to swim hard and fast right away. However, this is when they will be at the highest risk of overtraining. During these rapid changes in load, injury risk can increase to 15-20%+. By tracking training load, we can ensure the ramp-up is done safely, to get back into peak training condition while keeping the risk of injury or illness below 5%.
Want to learn more about Load Monitoring, dive deeper into the details in this blog, or here is a video from our CEO and Founder, Tristan Lehari.
How to Get Started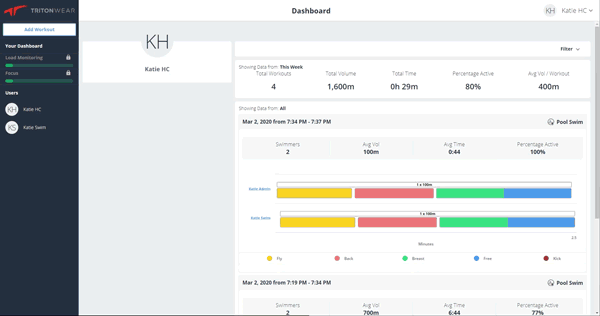 1. Get Set Up
Create your account by submitting your email address on our Create Account page, then completing the registration from the link sent to you. Invite athletes and additional coaches to your team as desired and have everyone download our app.

Remember - An athlete should only create an account for themself if they will be swimming on their own, unattached. Otherwise, a coach should create the team account first, then invite athletes and additional coaches.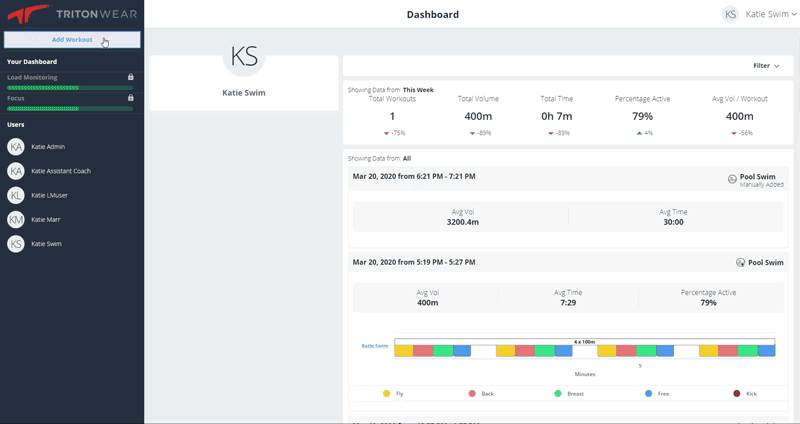 2. Track Activity
Each athlete logs their workouts from home on their phone, including the type of exercise, duration, and intensity (RPE).

Coaches monitor training from home, while athletes gain confidence in continuing to train on their own, even if it looks totally different than usual.

To do this, when a workout is over, each athlete simply logs into their account, clicks "add a workout", and fill in the details.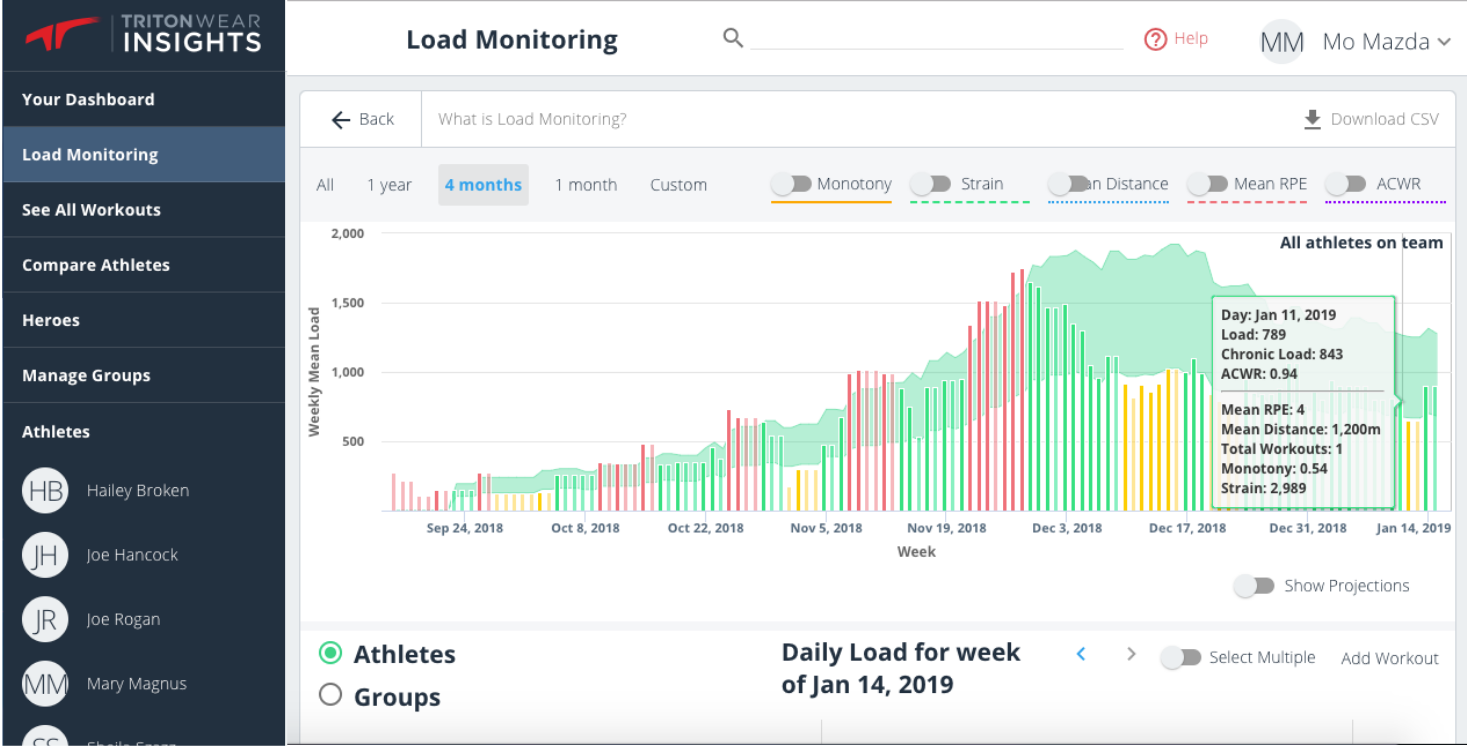 3. Monitor and Plan Activity
Log in and see who has or hasn't logged a workout. Remember not to judge RPE entries, it's based on how a workout felt, not on intended intensity.

28 days from the first logged workout, each compliant athlete's daily remaining load, and target load will appear. These numbers offer insight into how hard the athlete trained today, and what they can safely tolerate tomorrow. So workout can be tailored to each individual, without the need for in person.